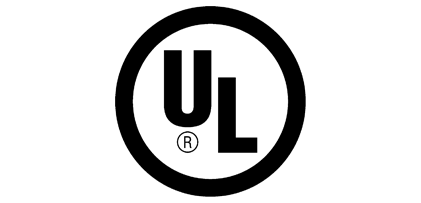 Underwriters Laboratory, now called UL, is an independent organization that has been testing and certifying the safety standards of various products for over 120 years. By having UL Certification, shown with a UL label, on electrical products, companies and consumers can feel confident in their product choices. Here is a closer look at what you should know about UL Certification:
What Is UL Certification?
UL Certification means that a product has undergone rigorous testing to ensure its safety standards are up-to-date. UL provides a number of services for a business—including validating, testing, inspecting, auditing, and certifying products and various businesses around the world. By having UL Certification on a product, it can easily be sold in the global market as a product that is safe and effective.
Which Industries Does UL Cover?
Originally, UL worked with the growing electrical field and maintaining fire safety. Now, UL works with various industries and manufacturers to verify specific and important safety standards are continually upheld. There are four different lists that UL publishes approved products under: Electrical Equipment, Fire Protection, Burglary Protection, and Gas, Oil, and Miscellaneous Appliances. By having these separate lists and UL Certification stickers, companies, manufacturers, and residential consumers can rest assured that their products have been verified as safe.
How Does UL Help Consumers?
Having UL Certification, shown through the helpful UL stickers, is an important mark of safety standards to residential and professional consumers alike. By having a professional UL Certified sticker on a product, consumers can rest assured that they are receiving a product that has met the highest safety standards and testing available. A UL sticker is beneficial for manufacturers and companies, as well, because they can sell their safe products on the global market with ease and confidence.
Miles Label Company, Inc. has been providing UL labels and stickers in Tucson, AZ for over 50 years. We use the most updated digital printing equipment, software, and materials to ensure our UL labels and so much more are up to the standards our customers expect. Please call us at (800) 331-1897 to learn more.