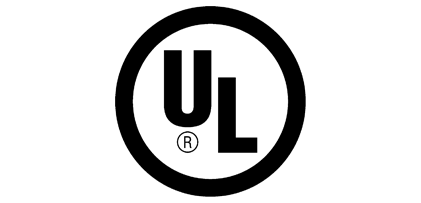 When you are reviewing the label for one of your favorite products, you may notice a UL sticker on its packaging. UL stands for Underwriters' Laboratories, Inc., and the UL certification process is required for many different products that are sold in the United States. The UL sticker provides consumers with a guarantee that their product has been tested and approved by UL's team of technicians. Let's take a closer look at what it means when you see a UL sticker on a product.
The product has been tested and approved.
The UL sticker is only given to products that have undergone a thorough examination and testing procedure. In order to become UL certified, a product must be tested at the UL laboratories. During the testing process, UL's team of technicians will make sure that the product meets their standards for performance and safety.
The product contains certified materials.
After a product passes the UL testing protocol, it is subjected to strict manufacturing standards. In order to retain its UL certification, a product must contain materials that are identical to the ones that were used during the testing process. If a manufacturing method or material is changed even slightly, another UL test must be performed.
The product is subject to additional testing.
UL reserves the right to perform additional testing to products at any time. Over the years, a product may be tested by the UL several different times. If the product continues to pass additional inspections, it will continue to receive a UL sticker on its label. When reexamination reveals a quality control issue, the UL sticker will be revoked.
When you are seeking labeling services for your product, be sure to get in contact with Miles Label. For over a century, we have provided businesses around the Tucson area with quality labeling and printing services. To learn more about how our family-owned and operated business can help you print the perfect labels for your product, give us a call at (800) 331-1897.