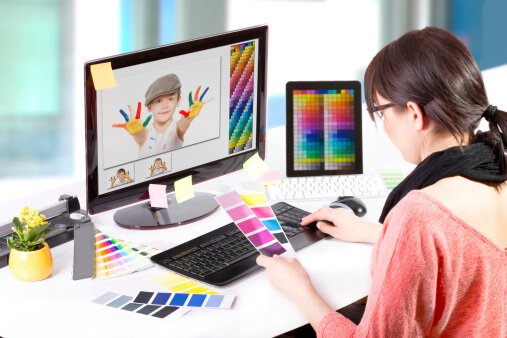 When you have new labels printed, you will want to make sure that they draw positive attention to your product. Spelling mistakes, printing errors, and other labeling flaws can deter potential customers from purchasing your product from the store. With quality label printing services, you can rest assured that your labels will be printed correctly, every time. Let's look at three mistakes that can make your labels stand out.
Spelling Errors
Spelling errors on your labels should be avoided at all costs. When a consumer notices a spelling mistake or typo on your label, he or she may have questions about the quality of the contents that are inside the packaging. Before you send your labels to the printer, take the time to spell check all the wording on your label, including your logo or brand name.
Poor Color Combinations
Good graphic design incorporates beautiful colors, engaging graphics, and interesting fonts. If you end up making a poor choice for the color combinations on your logo, your product may visually jump off of the shelf. In general, some color combinations to avoid include yellow and black, green and red, or purple and yellow.
Printing Problems
Mistakes in the printing process can ruin the visual appeal of your labels. Rather than trying to print your labels in your own office, it is always better to outsource this service to the professionals. Your label printers will create flaw-free labels that do not contain any printing or manufacturing errors.
When you are in need of quality labels for your packaging, trust the team at Miles Label of Tucson. Our company can trace its history back for more than 100 years, and we have served hundreds of satisfied clients during our time in business. Our team will make sure that your labels are attractive, professional, and ready to represent your brand. Call us at (800) 331-1897 to hear more about the sticker and label printing services that we have to offer for your business.