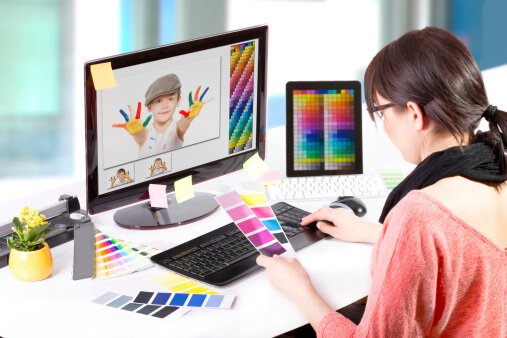 Whether you are rebranding, creating a new product, or simply looking to update existing labels, hiring a professional designer will be the right choice for your efforts. There are a number of benefits of using a professional, not the least of which is the money saving potential that professional design services can offer. Keep reading to get a closer look at why you will not want to compromise when it comes to hiring a designer for your labels and other marketing materials.
Create the right image
Any time your logo or company name is printed on a product, that product becomes a reflection of your brand image. Therefore, you will want to invest in a label design that accurately reflects the image you want to cultivate for your company. From font to color selection to images, every component of your labels is a reflection of your corporate branding, so it is important to get these choices right.
Maintain consistent branding
Consistency is critical for brand recognition, and professional designers are understanding of the need for a consistent theme in every new label and piece of product packaging. Plus, your designer can ensure that logos and label designs translate to various mediums so that you don't see a blown out logo or distorted image.
Save money in the long-run
It might seem like the economical choice to let a family member or employee with some graphic design experience design your product labels and logo, but this choice could be costly when you consider the time that will be invested in the project. A professional designer can get the job done efficiently while offering insider expertise that will save you from needing a complete redesign or other modifications later on.
Miles Label Company not only offers advanced printing technologies to achieve a wide range of unique looks to brand your products; we also provide professional design services so that we can handle your project from start to finish. To learn more about the services we offer, give us a call at 1 (800) 331-1897.